In our quest to look our best, which for some of us means bringing out those features that make us feel and look more radiant and youthful, your hairstyle counts—big time. If it's been awhile, like more than 10 years-awhile, since your last major haircut or if you're still rocking styles Jennifer Aniston has long abandoned, it's possible your hair is aging you.
"The classic hairstyle that makes a woman look older and dowdy is the cut where everything is the same length all over, a few inches long," Damian Santiago, co-owner of Mizu New York salon, tells The List, who encourages older clients to always opt for haircuts that have depth and layers. But, if that's your style, then go for it! After all, Santiago says women with "a strong inner confidence" can rock anything.
If you're inspired to make the cut, know that changing up your hair isn't as scary as it seems. It's actually way easier than you'd think! "It's important to evolve — everything usually comes back around, but with a modern twist," says hair stylist Jenna Mast.
Ready to switch it up? Try one of these age-defying hair styles that are on-trend and guaranteed to transform your entire look:
A Glamorous Bob
There are few haircuts as chic and sophisticated as a glam bob. When we age, our skin loses collagen and can begin to sag around the jawline. Cutting your hair so that it hits the jawline is an amazing way to draw attention upward so that your cheekbones and eyes become the focus.
"The angle creates the illusion of lifted cheekbones and a higher jaw, making the bob a great choice if your face is showing the effects of gravity and your skin is starting to sag," celebrity hairstylist Jessica Gillin of the Marie Robinson Salon tells Good Housekeeping.
Bangs
A full-on fringe may remind you of your childhood, but rest assured: You can pull off bangs at any age, as long as you respect your hair's texture and don't succumb to harsh bangs that are all one length across and sit like a sheet over your forehead — which is a no-no.
"I have a lot of clients that worry about lines on their forehead, so they automatically jump to wanting bangs, but those can look super harsh," Adam Bogucki, owner of the Lumination Salon in Chicago, tells Reader's Digest. Keep it soft instead with wispy bangs that are angled and that don't fall heavily on your head. A stylist shouldn't think of bangs as an afterthought—they can make such an impact on your look (for better or worse) that they deserve the same attention as your hair. If you're curious about bangs, ask someone you know who has gorgeous hair with bangs where they go for a trim.
Side-Swept Bangs
Perhaps full bangs aren't for you—but you're still not crazy about the lines on your forehead and would love to cover them up. Side-swept bangs that sweep across one side of your forehead are a gorgeous alternative, one that will make you feel like you have even more hair than you do–making it perfect for those with thinning hair!
"They're almost like an accessory for the face," hair stylist and salon Owner Nunzio Saviano told Allure. "They're ageless—any woman can have bangs."
Pixie Cut
It may be the most daring haircut of all, especially if you've always had long hair, but a pixie cut automatically lifts your face and reveals your cheekbones and jawline—as well as all of your other gorgeous facial features. This is a cut that announces to the world that you have tons of spirit and serious style. And if there's one thing that makes a woman a stunner at any age, it's confidence.
Before you decide on a pixie, make sure you're okay with getting lots of attention and that you don't mind visiting your salon more often to maintain your haircut's shape. And remember: There's more than one way to rock a pixie. You can keep your hair slightly longer on top if you feel you'll need extra length or, if it suits you, chop it off into a more spunky style.
A Messy Shag Haircut
Some current and super trendy haircuts may feel a little too edgy when you pass a certain age. But there's one retro-inspired '70s haircut that's all the rage and can make you look younger: a messy shag.
This is the haircut that actually looks better when you don't blow dry it, so it's perfect for low-maintenance beauties. A variety of layers can add major volume to thinning or fine hair–just don't overdo it; too many layers can create the opposite effect. Pair this style with curtain bangs or long-swept bangs and you've got gorgeous, tousled, sexy, and youthful hair that also just happens to be on trend.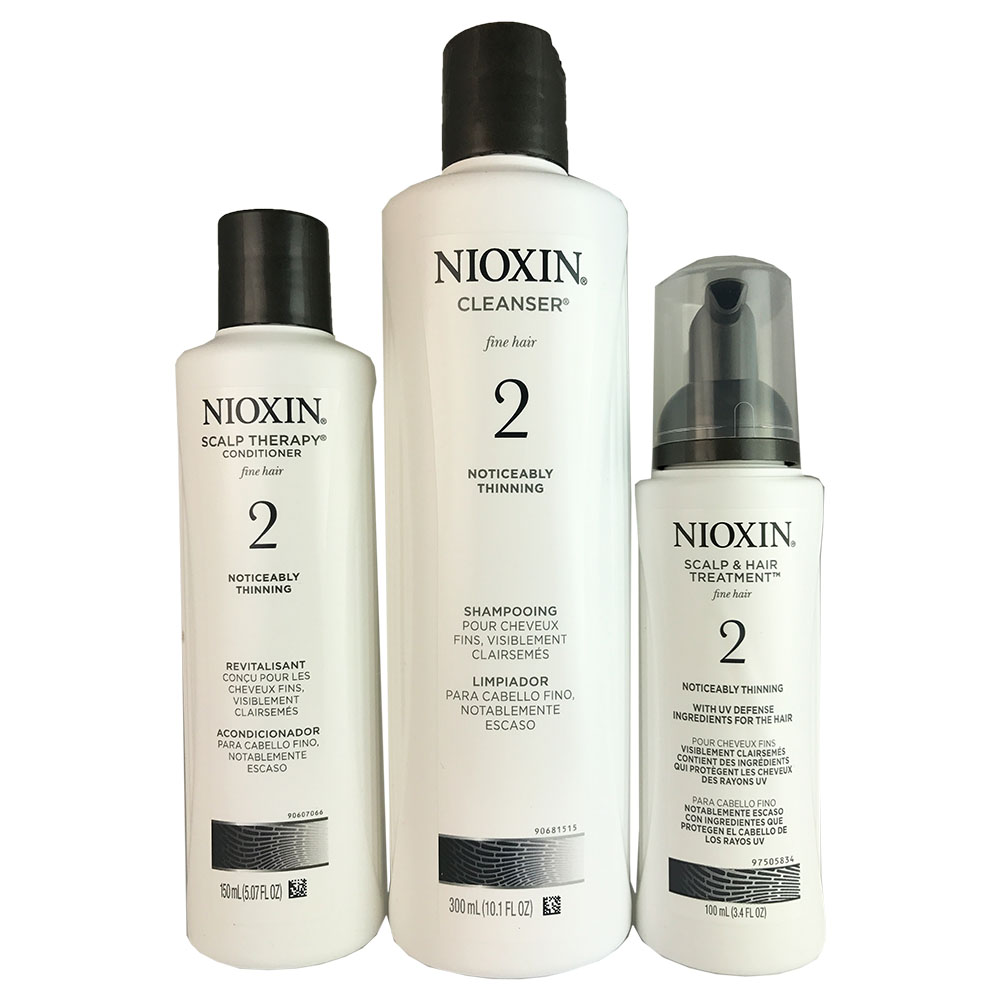 Nioxin System 3-Piece Kit ($23)
No matter what hair style you choose, one of the most common hair issues we face as we age is noticeably thinning hair. This 3-piece Nioxin haircare set includes a shampoo, conditioner, and scalp and hair treatment with UV protection. Use it everytime you cleanse and condition your hair to safely remove product buildup and prevent shedding and breakage.